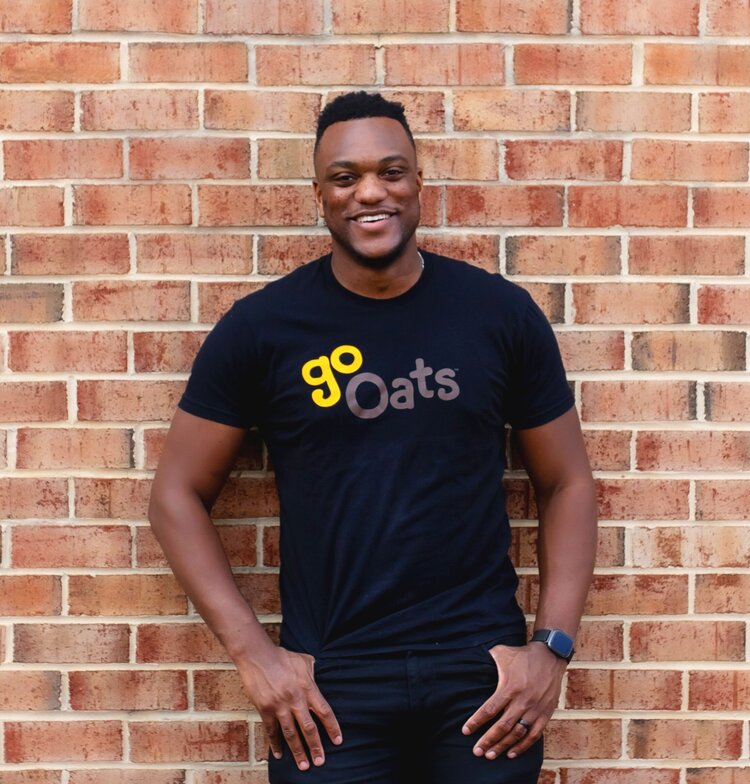 MEET NAHUM JEANNOT
Founder & COO
My inspiration for GoOats comes from my mom and grandmom. Whether we were rushing to church, school, or a game, they always made sure my siblings and I ate well, even when we didn't want to. I remember coming down to a bowl of oatmeal in the mornings, made from scratch with real ingredients. GoOats are my version of their oatmeal, a childhood favorite without the bowl. Now I get to share a part of my upbringing with you. I hope you and your family enjoy our product line.
WE LOVE OATMEAL!
but we also love convenience
We created GoOats™ with these two loves in mind to give you the perfect foundation of nutritious oatmeal in a convenient easy-to-eat format. Our chef inspired brand is pioneering a new way to enjoy a healthy and convenient breakfast because we believe breakfast shouldn't be a chore. Our mission is to help you eat healthier at breakfast and all the time, by giving you a fun-to-eat, convenient food that is healthy and appealing to children and adults alike. Our attention to detail and commitment to our product is unparalleled in the quick breakfast market because we want you to love it.
Good ingredients are the key to a great day, so we use only the best. Steel-cut oats are both heart healthy and extremely satisfying and when combined with our natural flavors, like fresh blueberries or real Vermont maple syrup, the results are delicious and nutritious.